Plastic Pastilles Cap Sleeve Dress
Color: SILVER/GOLD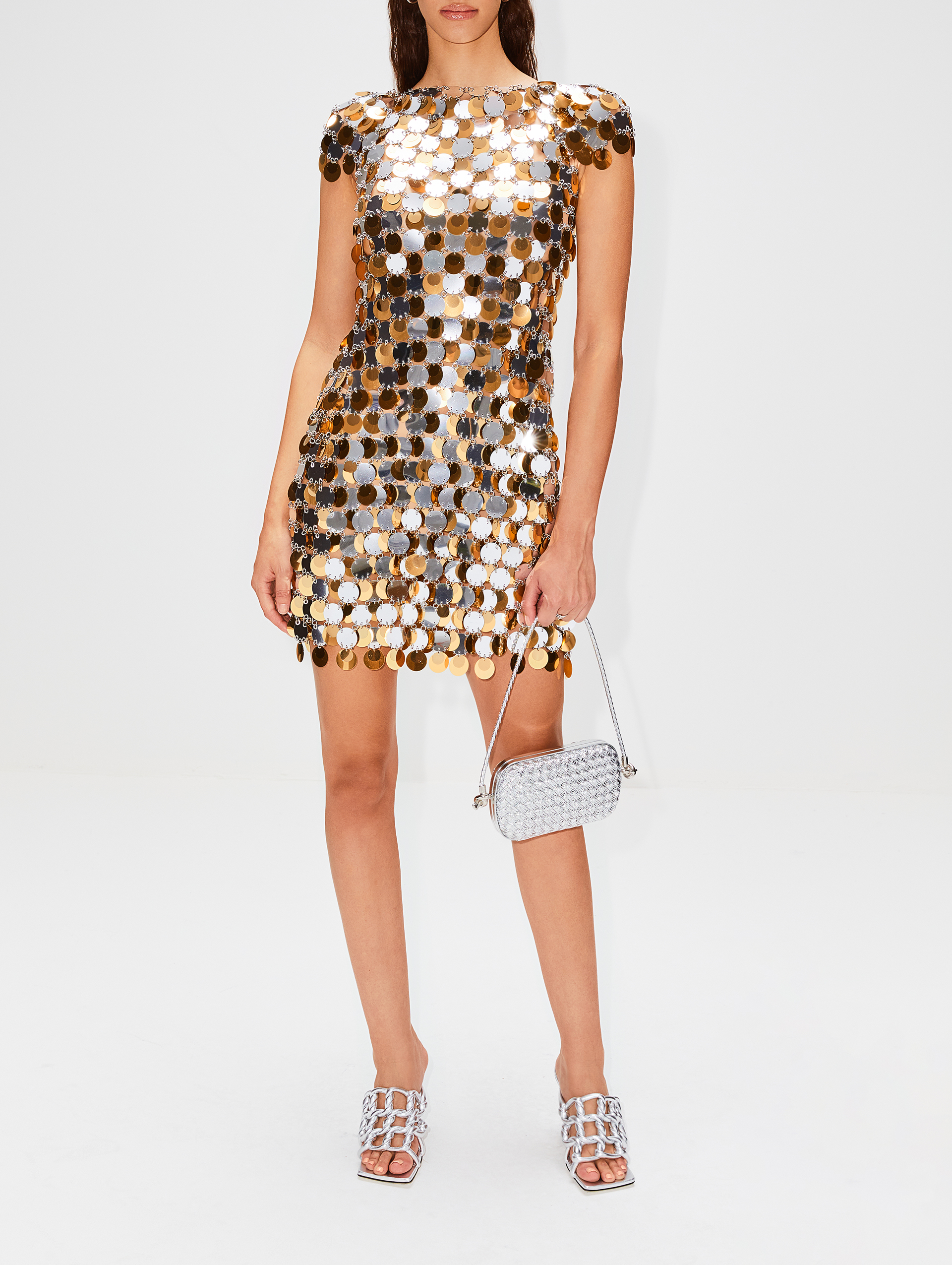 SILVER/GOLD
Enter your email and click Notify Me to receive an email if this item comes back in stock.
When you look at this piece from Paco Rabanne, it's clear he went to school for architecture and factors it into every design.
The iconic party mini has officially arrived. Designed with Paco Rabanne's sturdy, yet flexible chainmail construction, the ultra sparkly dress boasts reflective, mirror-like discs connected by fine metal rings. Move about to watch the gold and silver shine!
Details
Imported
85% Polyester 15% Brass
Dry Clean Only
Vendor Style # 23PIRO014PS0133
Item # 1-155676
Size & Fit
Round Neckline
Cap Sleeves
Mirror-Effect Plates Connected by Metal Rings
Mini Length
True to Size